We help you design any Carport you want.
Carports Hawaii can be customized according to all of your needs and wants. We offer only the best carports made of high-quality, long lasting, Aluminum. Once installed, our carports can be used for years to come. Carports Hawaii provides modern and robust architecture that provides impact resistance in cases of outdoor accidents.  Our products are made from high- quality Aluminum and let you enjoy the outdoors while offering reprieve from the scorching heat.
Our Carports are made out of High Strength Aluminum Alloy 6063-T5. The Aluminum surface finish is created by powder coating, electrophoresis, or anodizing. 
Roof panels are made of the Polycarbonate panels 2mm thick, which have a 99% UVA/UVB resistance and Heat resistance up to 60%.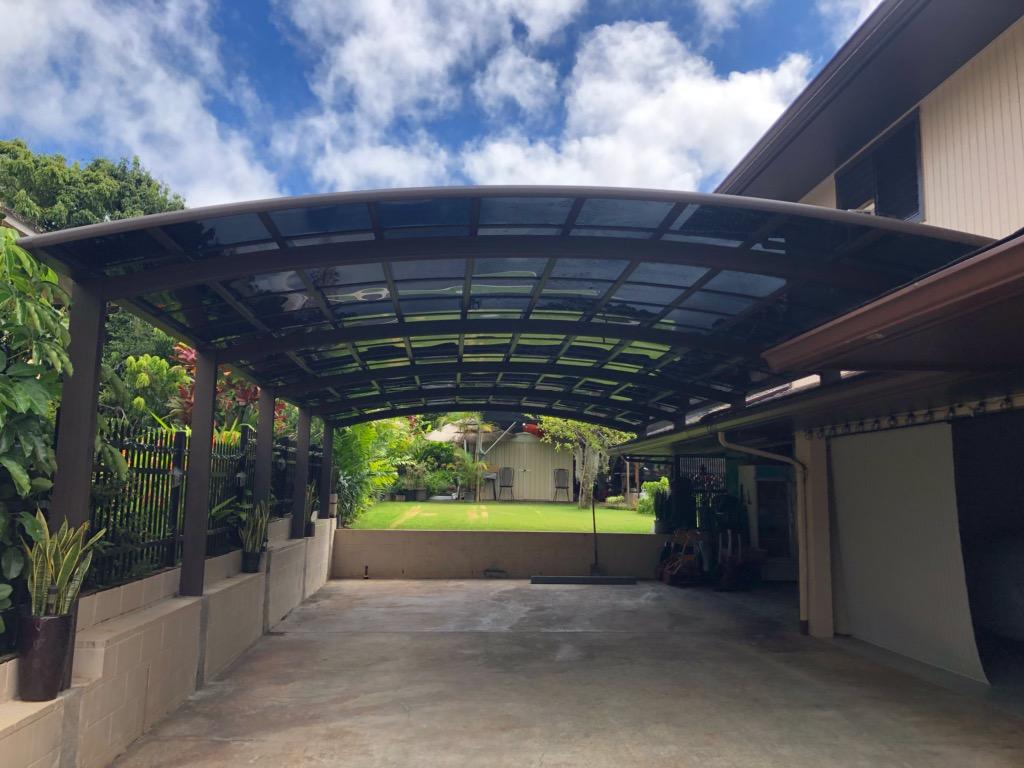 Modern and stylish aluminum design. Choose from Five Colors;
White, Black, Gray, Champagne, Coffee Brown
High Strength Aluminum allow 6063-T5. Surface is finished with Powder Coating or Anodized Coating depending on chosen Color
Creating a Safe & Cool Environment without the harmful effects from the Sun
Add Value to your Property
Adding Beauty and Profit to your Residence or Business
Based on the size 3 - 5 days
starting from
FULLY INSTALLED