When it comes to adding beauty to your property, installing a patio cover is a great and functional choice.
During lazy summer days, our patio shades are the perfect way to enjoy your time outdoors.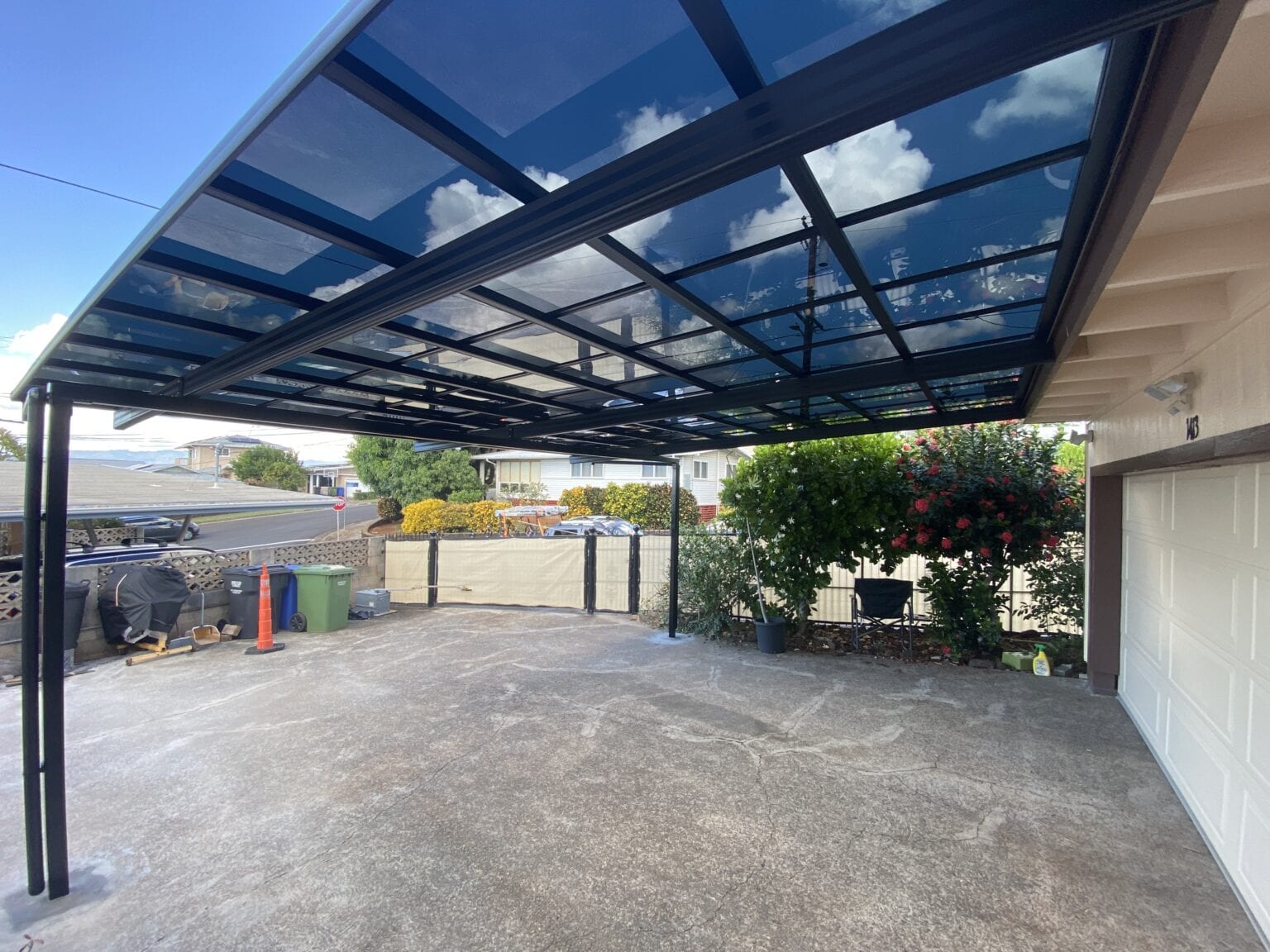 Our patio shades offer exciting design possibilities and bring many benefits to the functionality of your house and outdoor space. We will change your patio space forever!
Our products are made from high-quality Aluminum and give you the chance to enjoy the outdoors without having to boil in the scorching heat.
Roof panels are made of the Polycarbonate panels 2mm thick, which have a 99% UVA/UVB resistance and Heat resistance up to 60%.

Patio
FULLY INSTALLED
Site Inspection
Installation Included
All Hawaiian Islands
Final price will be based upon Site Inspection $40.00 sq. ft. on Structures larger than 200sq. ft. and min $50.00 sq. ft. for Structures under 200sq. ft. **Above prices for Island of Oahu only, ***Servicing All Hawaiian Islands. Additional fees apply.